Welcome to Join the Pugs!
What Pug doesn't love Michael Kors?
Michael Kors makes every Pug look fabulous!
Here, Eevee the Pug is modeling her beloved Kors tote she got for her birthday.
Eevee says that she feels naked without her tote. She says that the tote completes the woman.
We don't necessarily disagree and who can argue with these eyes?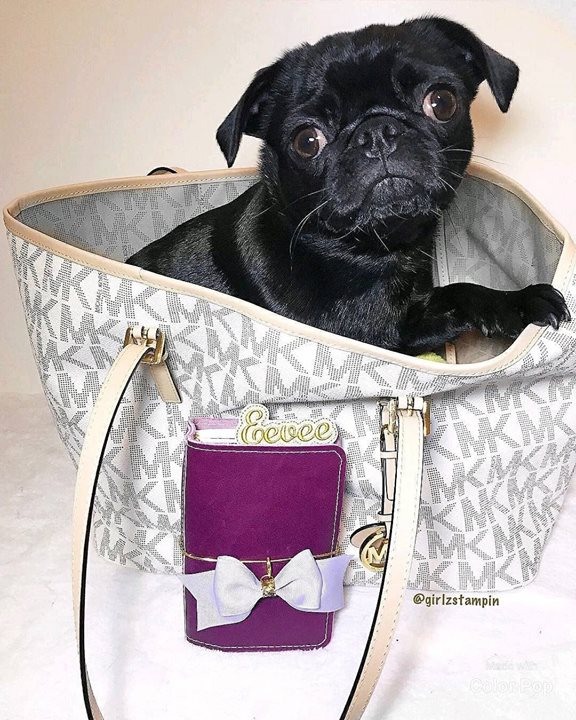 Is Eevee right? Does the tote complete any woman?
The real question is, what's in your tote?
If the answer is a cute black Pug, then you're on the right track!
Of course, Michael Kors is wonderful, but we also have a place in our hearts for Chanel.
A Pug can dream, can't she?
We'd to give a barkout to…
Girlzstampin for taking this pawsome photo!
Check out her handmade, adorable, Etsy collection. It's seriously cute!
And we must thank the unstoppable cuteness of  @eevee_the_pug on Instagram – go follow her!
Got Pug – photos?
We love cute Pug photos! Drop us a line at this link any time.
Happy Tongue Out Tuesday Puglovers!
It's in the air again, a Pug's favorite day of the week after the entire weekend!
A day where Pugs get to hang their tongues out with pride and reverence.
Being a Pug is being close to nature.
And the way a Pug can get closest to nature is through their tongues or a nap!
Especially a nap in the grass with all four paws in the air and the tongue hanging out.
Not familiar with Tongue Out Tuesday or #TOT? Check this link out.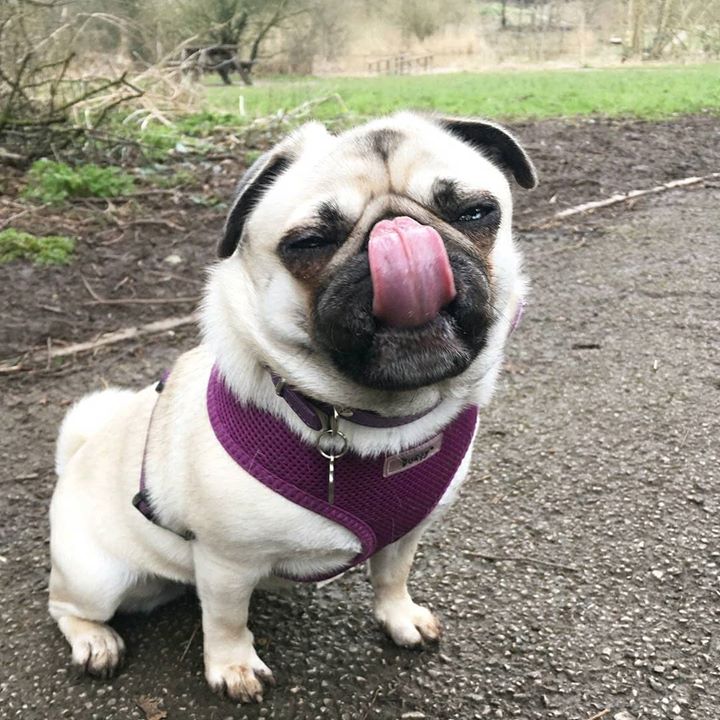 Suki loves Tongue Out Tuesday
As you can see from the photo above, Suki can taste Tuesdays coming from a mile away.
Which reminds us to ask you to follow @suki.the.pug on Instagram.
She's adorable!
Do you have a pawsome photo to share?
We would love to check it out! Contact us any time at this link.
Size matters not for Liv the Pug!
Often, big cuteness comes in small packages and the Liv the Pug is no exception.
Take her darling little nose for example? It's beyond adorable!
What about these eyes? They can melt the hear of any Pug lover in a flash.
How about the way her curly little tail wraps around her little rump?
And the ears, they look softer than the finest cotton money can buy!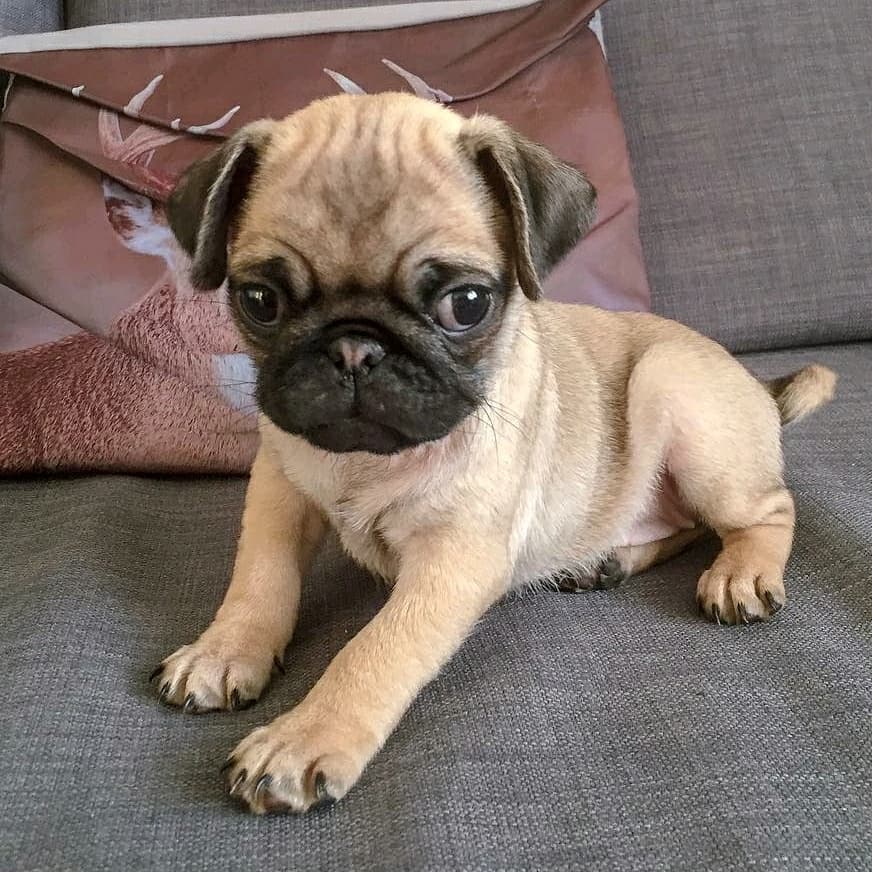 We'd like to thank @livthepugg for sharing with us on Instagram 📷
Straight from the Pug's mouth
Liv exclaims, "Don't I look cute? 😊"
Indeed you do Liv the Pug! You look way beyond cute, regardless of whether it's grammatically correct to say it.
We would be honored to snuggle with you any time, Liv!
Got Pug?
We love sharing adorable Pugs and there stories! Drop us a line at this link today.