Welcome to Join the Pugs!
Van Gogh never painted anything this cute!
We named this work, "Puggy Night," as it's clearly inspired by the famous Post-Impressionist masterpiece Starry Night by Vincent van Gogh.
As long as there are Pugs, there is a desire to represent their cuteness.
Paintings are a wonderful way to accomplish this devotion!
We are thrilled that the artist choose the combined inspiration of Post-Impressionism with adorable Pugs.
Unfortunately, we do not know who the clearly talented artist is of Puggy Night.
Please contact us if you know.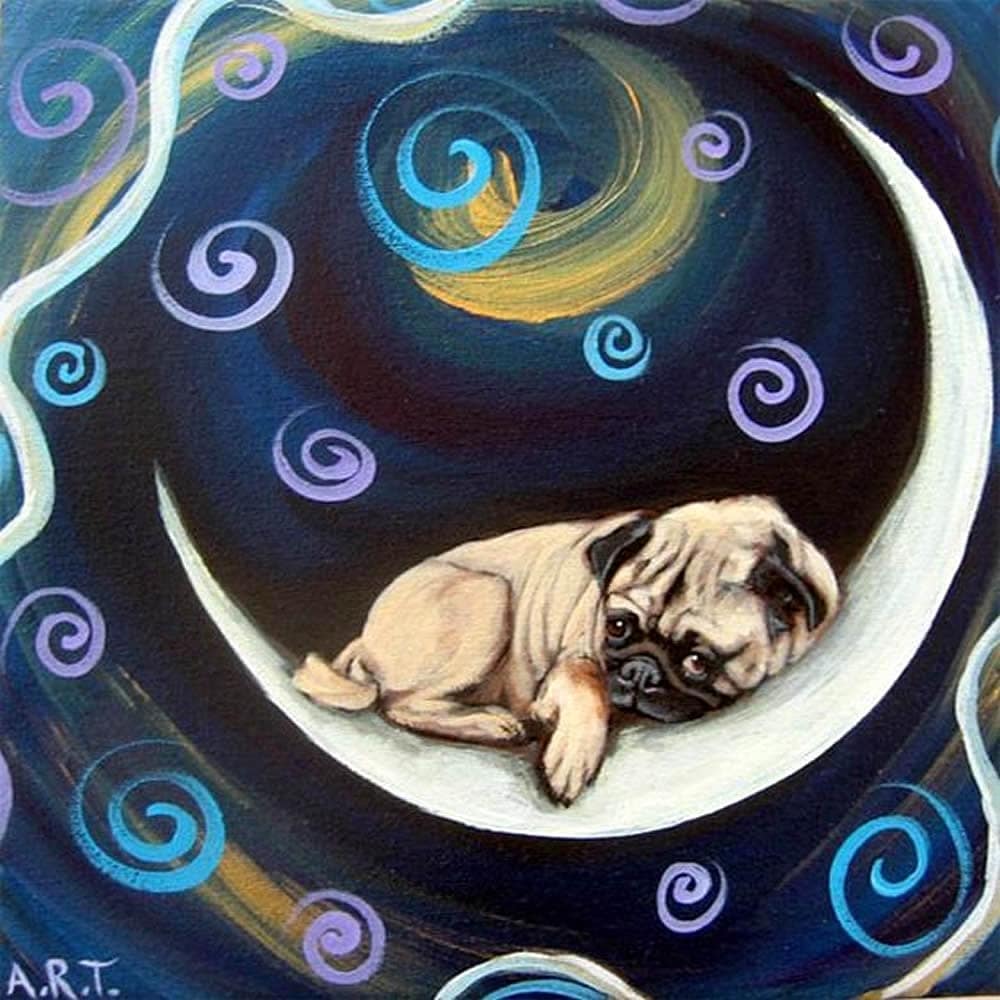 Puggy Night vs Starry Night
If Vincent Van Gogh were a Pug lover, which he likely was, he probably would have painted a Puggy Night.
As you can see below, the likeness is truly amazing.
We're not sure why a Pug is not in Starry Night itself!
It's all a puggy, starry, crazy dream!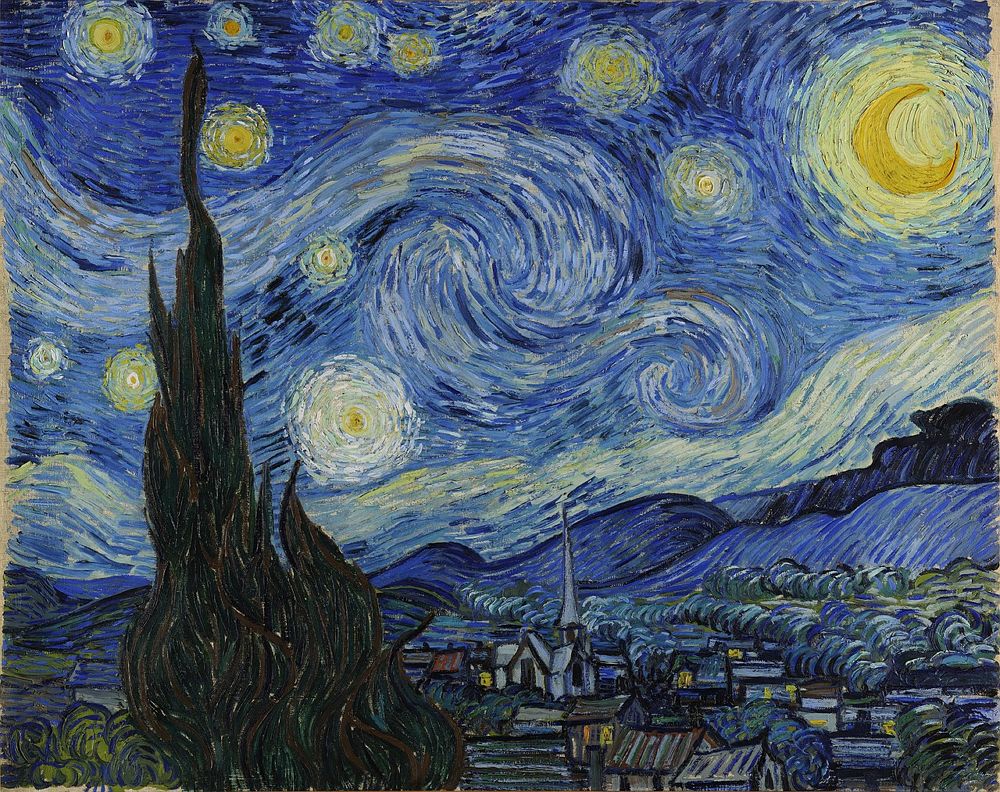 What do you think?
Do you agree with us that the two painting have an uncanny likeness?
Drop us a line and let us know!
HAPPY INDEPENDENCE DAY FROM JOIN THE PUGS
Pug lovers, no holiday gives us more pleasure or fun than July 4th! To us, July 4th is more than a holiday, it represents the ideals of freedom and tolerance for all hoomans the world over.
Now, we're not crazy, we know the world is not perfect. If it was, Pugs would not be needed! However, the July 4th holiday is a day that we believe everyone can believe in regardless of nationality, race, age, or creed.
In fact, even cat lovers can even love July 4th!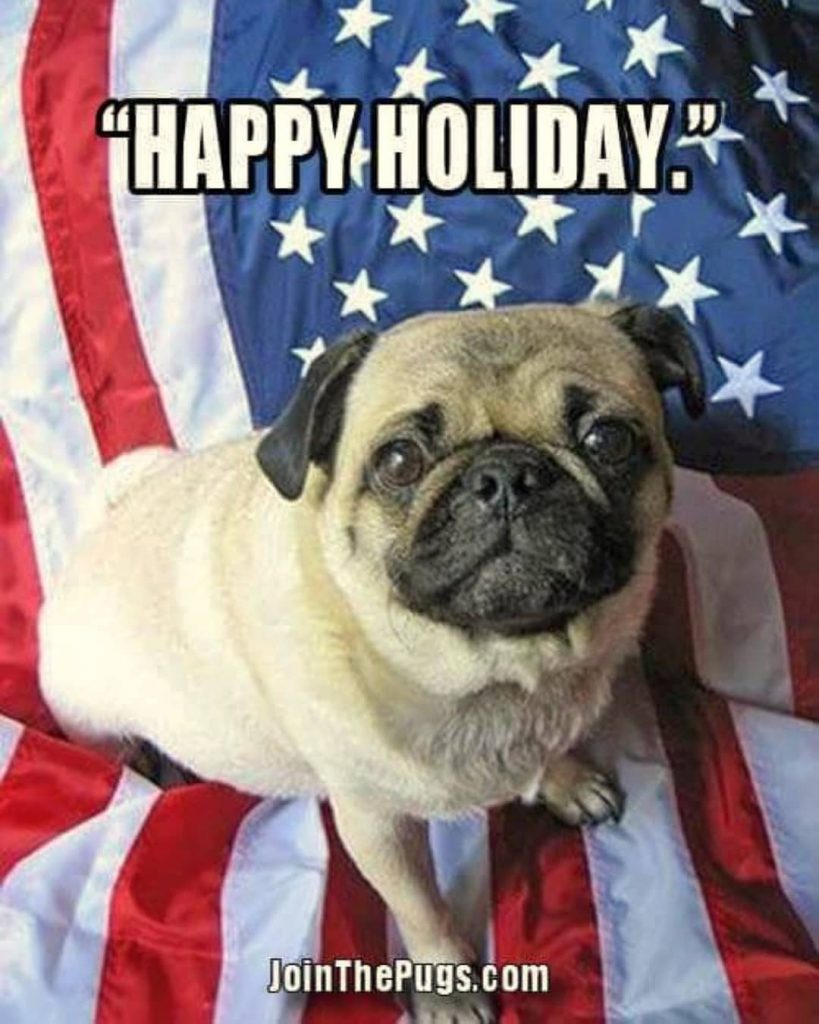 Sorry, we couldn't help ourselves. We love cats, too.

This July 4th holiday, don't forget to smother your Puglet with hugs and kisses! We're sure they will be happy to return the favor. And keep the ideas of freedom and tolerance in your heart that millions have fought for over the ages.
A Ducati Pug is OK by us!
Some Pugs are born to be wild! Cici the Ducati Pug is one of them.
Here, she is learning the subtleties of her new Ducati 899 from her hooman.
You may say, "Isn't Cici a bit small for such a powerful bike?"
Cici says, "Heck no! I wanted the Monster 1200 R but I was talked out of it. My human thought I was pushing it."
"Remember to always brake in a strait line, Cici. I want you to be safe," says her hooman.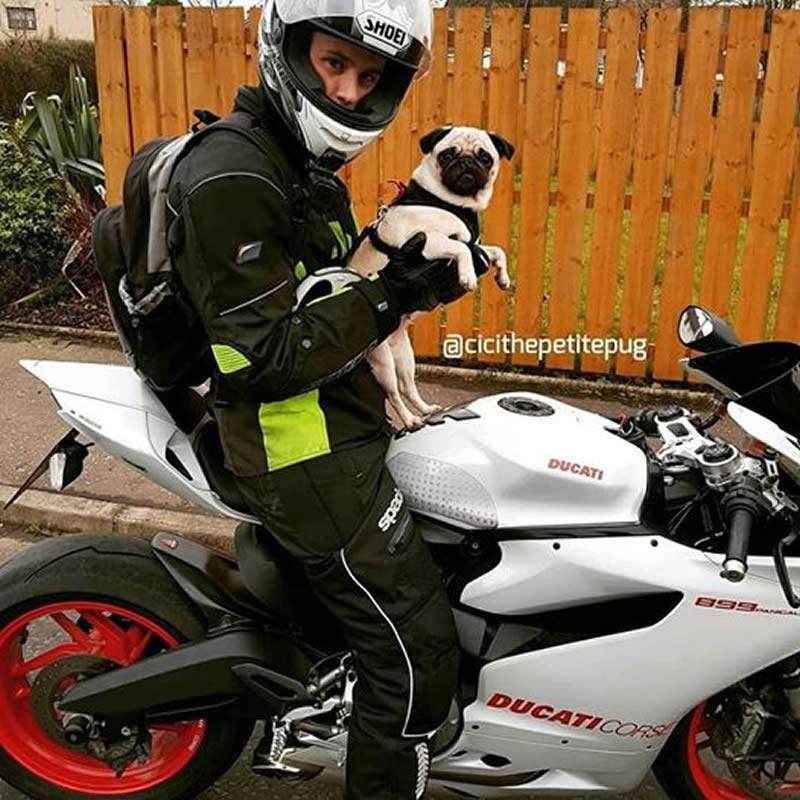 Ducati is preferred by 3 out of 5 Pugs
Yes, it's hard to believe it as there are so many phenomenal bikes these days, but Pugs say they love the Italian style and handling on the road.
And did you know every step of every process in every Ducati bike's creation is signed by the individual who did the work!
Ducati is the Ferrari of sport bikes and Pugs want the best!
Which brings us back to Cici the Pug and her sport bike loving ways. Check out her Instagram profile right here.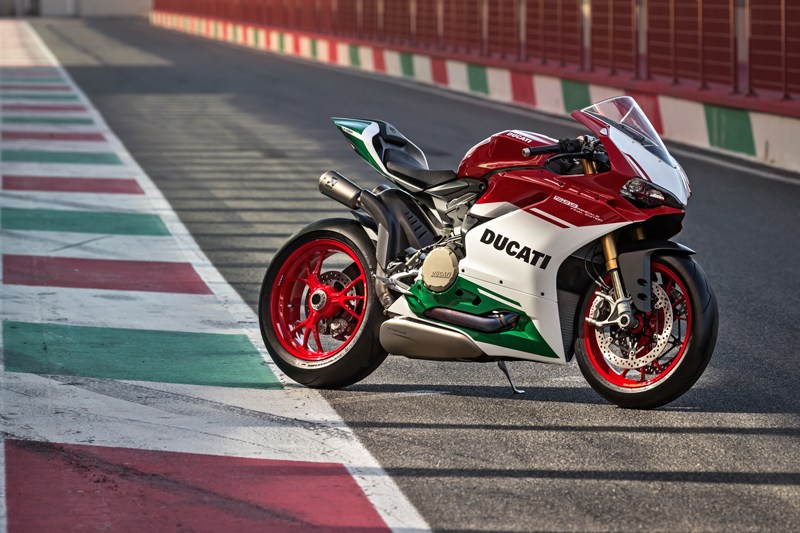 Do you have a pawsome Pug story or photos to share?
We would love to see them! You can contact us any time at this link.