Pug Weekends Done Right!
What is better than the weekend? A weekend with your Pug of course! To illustrate this Pug goodness, we believe this sweet little boy Frodo has the right idea. Doesn't he look so snuggly? He is Pugerific perfect for a Winter's day 🙂  Pug Power!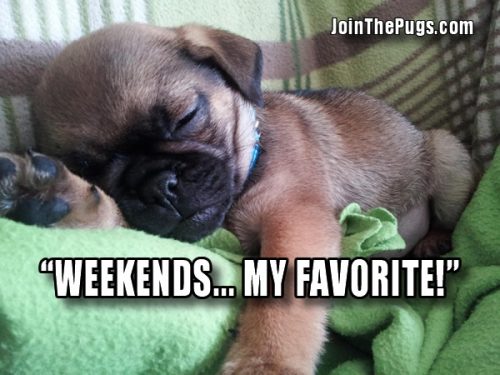 We would like to thank Craig Stapleford and Frodo for this wonderful photo!