Hello Pug lovers! We are 2 paws closer to the weekend, yeah! Today, we have 3 x the cute for you. What are these Pugs saying to YOU?
Enter YOUR captions right here at our website or at our Facebook page, and the Winner will get to caption a photo on Facebook for our 110,000 plus community! Full details are here on the Caption Us page.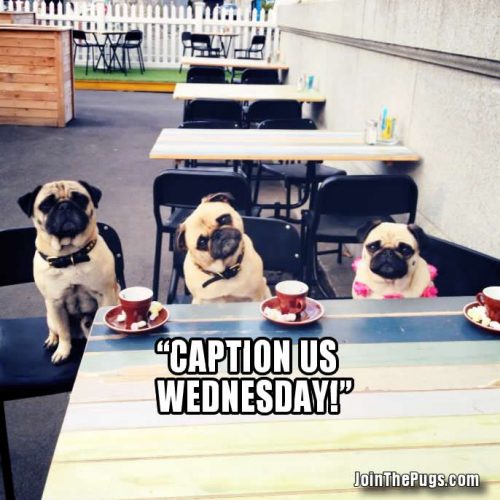 Thank you to Bradley Parsonson!