Sometimes it's just difficult to tame someone's charms. Just take this dapper little Pug for instance. He came walking in the park one day, and every head turned in his direction. He just knows how to work it! When asked for comment, this is all he had to say…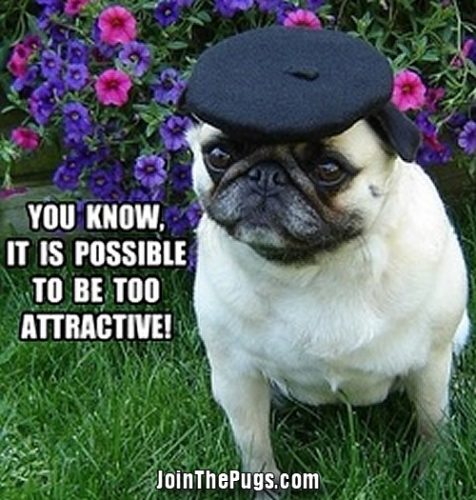 Move over Brad Pitt, Dapper Pug is here to stay!
Thank you @DaPuglet!